Back in August 2023, the California Public Utilities Commission (CPUC) granted permission for Waymo and Cruise, two autonomous taxi companies, to offer their services 24 hours a day and seven days a week in San Francisco.
However, a quick succession of accidents involving these vehicles made it apparent that the city would need to rethink the decision. To that end, the California DMV voted on October 24, 2023 to suspend Cruise's robotaxi license.
According to the statement from the DMV, public safety remains the agency's top priority. Unfortunately, the rash of accidents brought significant media attention and public scrutiny of these vehicles–and the technology that makes them work.
Thus, the suspension was based on the following DMV bylaws:
13 CCR §228.20 (b) (6) – The Department deemed Cruise's vehicles unsafe for public use based on their performance.


13 CCR §228.20 (b) (3) – Cruise provided false information regarding the safety of their autonomous technology.


13 CCR §227.42 (b) (5) – Any action or failure on the part of Cruise, its agents, employees, contractors, or designees that the Department determines poses an unreasonable risk to the public when testing autonomous vehicles on public roads.


13 CCR §227.42 (c) – The Department decided to suspend or revoke Cruise's Testing Permit or a Manufacturer's Testing Permit for Driverless Vehicles if Cruise's actions necessitate an immediate suspension for public safety on a public road.
What Caused the Accident
There were a variety of different accidents with Cruise robotaxis in San Francisco from the time they were granted the license to the time the license was revoked. The tipping point came when a woman was injured after being struck by a human driver, then pinned underneath and dragged about 20 feet by a Cruise taxi. The accident, as reported by ABC News 7, occurred around 9:30 p.m. on October 2, 2023 at the intersection of 5th and Market Streets in downtown San Francisco–one of the city's busiest and most congested areas.
While there were others, it was determined by the DMV that Cruise was "deceptive" in providing information and evidence relating to the incident–particularly relating to the video footage that comes with every Cruise robotaxi. The DMV says that Cruise only provided footage from the first "hard stop" the vehicle made. The DMV became aware of the additional footage depicting the remainder of the incident through an undisclosed government agency. It was only after being confronted that Cruise disclosed the complete video evidence.
Thus, the DMV then moved to suspend the company's license, and highlight the potential issues with these vehicles.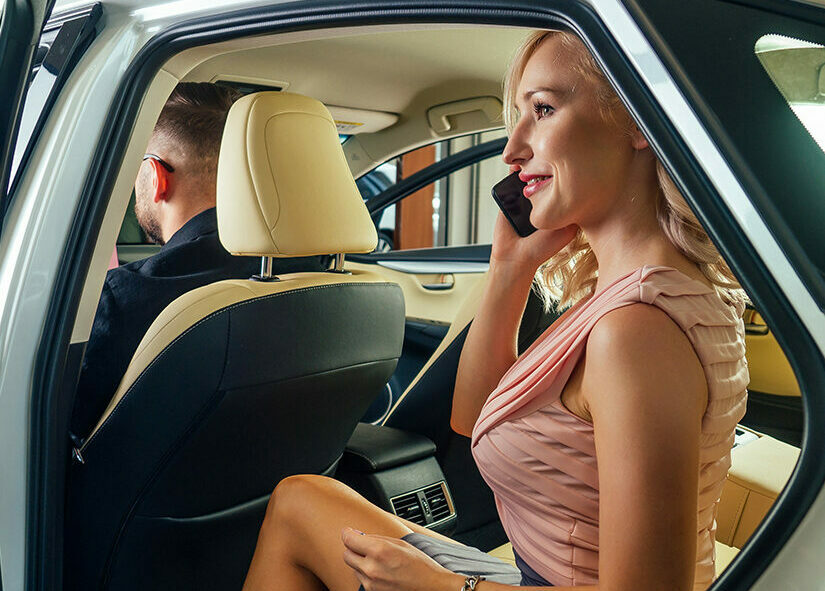 How Can You Protect Yourself When Sharing the Road With a Robotaxi in California?
Obviously, every time you go out on the road in California, there's the potential for car accidents. However, when an autonomous vehicle is involved, it changes the scenario slightly. The major distinguishing factor with these accidents is that there's not a human driver of the vehicle. As such, while you don't have to worry about the independent actions of someone else, there's the potential of malfunctions that can cause an accident.
So, it's important to know how to respond and how you can protect yourself while sharing the road with these vehicles:
Keep alert – Always stay alert when walking, cycling, or driving near robotaxis. Try to stay away from distractions like texting or using your phone.


Follow traffic laws – As with any other scenario, always follow traffic rules and regulations, including speed limits, stop signs, and pedestrian crossings, as you would with any other vehicle.


Keep a safe following distance – Maintain a safe following distance and avoid tailgating robotaxis to provide room for sudden stops or maneuvers.


Use crosswalks – When crossing the street as a pedestrian, utilize designated crosswalks and wait for a clear signal or the right of way.


Be predictable – Signal your turns, use your indicators, and make your actions on the road as predictable as possible to help the robotaxi anticipate your movements.


Stay cautious at intersections – Be extra cautious at intersections, where many potential conflicts can arise. Look out for turning robotaxis and other vehicles.


Avoid aggressive behaviors – Aggressive driving, such as cutting off or tailgating a robotaxi, can lead to unsafe situations. Stay patient and maintain a calm demeanor.


Report any unsafe actions – If you witness any unsafe behavior by a robotaxi or its operator, report it to the appropriate authorities or the company responsible for the vehicle.
It's important to understand that these tips won't always prevent an accident with a robotaxi, but it definitely can help. So, if you're involved in one of these accidents, make sure to get medical care and take down as much information about the incident as you can. Once you have that squared away, contact our team of rideshare accident lawyers to discuss your legal options.
Support After a Rideshare Accident in California
The promise of riding in a robotaxi was very convenient for California commuters while being environmentally friendly. However, as these companies continue transitioning to fully autonomous vehicles, accidents like the ones above will continue to happen.
Whether you've suffered an injury while riding as a robotaxi passenger or while driving your own vehicle, Rideshare Law Office is here to provide support as you pursue your rights and options. Contact us today for a free consultation to learn more about how we can help you.