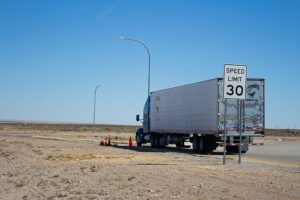 California's Big Rig drivers are held to very high standards due to the very heavy vehicles they're driving on our roads. However, truck drivers are people. While many truckers are excellent people who wee couldn't live without, there are bad apples. There are truck drivers who cause accidents due to being tired, high on drugs, drunk or otherwise negligent by simply not paying attention to where their massive big rig is heading.
Merced California accidents
Big Rig truck accidents in Merced County can occur anywhere. We have tractor trailers all over the county hauling produce down 99 and 152 and large trucks on arterial roads as well. However, we have the long haul truckers passing through on Interstate 5. An accident on the 5 is never a good sign.
In July 2020 several vehicles were crashed into by a Big Rig heading north on Interstate 5. Tragically, at least 2 people were killed when the truck and 6 other vehicles collided. According to ABC 30, police believe the Big Rig driver was distracted and didn't see traffic slowing ahead of him until it was too late. Driving distracted is never acceptable. Even people in small Toyota Prius vehicles cause serious injuries and fatalities when not paying attention – a truck driver needs to be 100% focused on the road at all times.
Do you need a truck accident lawyer?
Always contact a lawyer after a major injury or a loved one was killed. While some of these cases appear open and shut that is not the case. Insurers don't want you to know what you're entitled to after a major crash, and they don't want you to know about Wrongful Death lawsuits in the event a loved one is killed. Trucking insurance companies have large policies but they also have defense attorneys working to defend them.
If you or a loved one was involved a wreck in Merced or anywhere else in California, contact us today for a free and confidential consultation. We will only give you advice which is in your best interest. If an attorney will benefit the outcome of your case and you choose to retain us we will fight for you to get you the maximum amount of compensation available to you for your injuries.